"Healing may not be so much about getting better, as about letting go of everything that isn't you- all of the expectations and beliefs- and becoming who you are."
-Rachel Naomi Remen

As a spiritual therapist I work with energetic healing, sacred journeys, spiritual guides, plant magic and crystals all to create high vibrational shifts in your cellular body, auric field, consciousness and spirit.
PRISM WITHIN MODALITIES
•Mediumship/Channeling
•Inner Child Healing
•Aura Clearing and Mending
•Dissolve Contracts, Templates and Cords
•Compassionate Depossession
•Soul Retrieval
•Past Life Regression
•Removal of Implants/Programming
​•Connection with Higher Self, Allies and Ancestors
•Plant Medicine
Please visit the Vibes tab for more info on the modalities I offer and to learn more about me.
​Please visit the Potions tab for availability, pricing and in general, what a session may entail.

Sign up below for our newsletter that will cover an array of topics including ascension tools, energetic hygiene, plant healing, crystals, Tarot and more! Sign up to stay posted about video content, new products and for opportunities to create and share within our beautiful community.


Testimonials:
"I cannot recommend healing sessions with Rosie enough. The sessions have been life changing and have been a deeply integral part of the last few transformative years of my life. Every session is unique and I have learned and grown so much and have come to realize my true life purpose throughout them. Rosie makes me feel so at ease and safe through out the session!"



"I have never experienced anything like this therapy. I am grateful for the multifaceted experience.
I was led to a place of calm, encouraged to give myself permission to access myself through my rusty imagination, and to utilize these oft forgotten aspects to delve into a place of healing and reckoning. My experience was challenging, special, and unique. This was a brave exploration into the self, that catalyzed a shift of my mind and body energy. I felt really comfortable and respected by Rosie. I look forward to another session!"

"

It was amazing! I couldn't believe how much one session could open my heart. It did it in such a way that it seemed like all my fears and traumas were gone. After it, I had the most amazing day, the sun seemed brighter than ever and I had the most fun in places and situation I usually would just take for granted. It really opened myself and showed me that no matter how dark things can seem at some point, there is a shining light within us. Rosie can help you get it out and let it shine!"




Powered by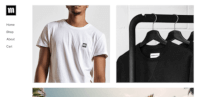 Create your own unique website with customizable templates.