We are currently moving into some amazing new energies and if we choose, we will deeply embrace our authenticity. There is powerful momentum to rise above and make some major shifts. When we heal ourselves, we heal our family, our community, our world.
It is my greatest honor to assist you on your healing journey and help guide you back to yourself. You have EVERYTHING you need within.
A session with me will provide guidance with the following:
-Remove consciousness traps that attract negative situations ­and fully embrace your sovereignty
-Awaken to your inner resources and authenticity
-Activate your spiritual gifts
-Open creative and intuitive centers
-Expand perspective on life and your deservingness
-Gain insight into intimate relationships ­and activate higher lever relationships
-Give deep and meaningful insight into self ­
-Enhance self worth and express unconditional self-love
-Align with spiritual helpers and guides
It is my ultimate goal to teach you how to do this for yourself and gain confidence in your own ability to heal yourself.
1-1.5 hour activation/clearing offered at sliding scale for just $80/$120
***Please note that no one will be turned away for lack of funds. If you are committed to doing the work please reach out and we can work something out. All appointments done over phone.
​Contact me for details:
rosieprismwithin@gmail.com
Testimonials:
"I cannot recommend healing sessions with Rosie enough. The sessions have been life changing and have been a deeply integral part of the last few transformative years of my life. Every session is unique and I have learned and grown so much and have come to realize my true life purpose throughout them. Rosie makes me feel so at ease and safe through out the session!"



"I have never experienced anything like this therapy. I am grateful for the multifaceted experience.
I was led to a place of calm, encouraged to give myself permission to access myself through my rusty imagination, and to utilize these oft forgotten aspects to delve into a place of healing and reckoning. My experience was challenging, special, and unique. This was a brave exploration into the self, that catalyzed a shift of my mind and body energy. I felt really comfortable and respected by Rosie. I look forward to another session!"

"

It was amazing! I couldn't believe how much one session could open my heart. It did it in such a way that it seemed like all my fears and traumas were gone. After it, I had the most amazing day, the sun seemed brighter than ever and I had the most fun in places and situation I usually would just take for granted. It really opened myself and showed me that no matter how dark things can seem at some point, there is a shining light within us. Rosie can help you get it out and let it shine!"




Powered by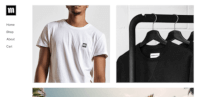 Create your own unique website with customizable templates.