MAGIC SPRAY is crafted to cleanse energy and help you vibe high so you can Heal That Shit Babe™. It is specially made with the highest quality Palo Santo and bergamot essential oils, water that has been charged with energy from the full moon, crystals, high vibrational energy channeled through me and many blessings of love. Use to lift your energy and cleanse your aura as well as your external space. Spray your room to clear out stagnant energy, spray at work to enhance your mood, dab onto your third eye before meditating, spray yourself before you do spell work or perform ritual, just to name a few uses. To gain a higher dose of the medicinal effects from the 100% PURE and organic essential oils, spritz into hands, cup hands under nose and breath in the healing properties. Together bergamot and Palo Santo help release emotional pain, lower stress levels, decrease inflammation in the body, reduce anxiety and depression and boost the immune system.
Use Magic Spray to create a higher vibration to set intentions, bring serenity, health, joy and find the Prism Within <3 (4oz blue glass bottles)

Magic Spray $25
***shipping included***
*Label design/hand model: Leigh Riibe @ http://www.leighriibe.com
Contact me: rosieprismwithin@gmail.com
Powered by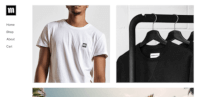 Create your own unique website with customizable templates.